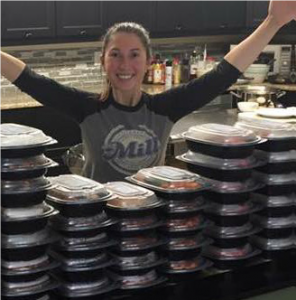 Gerry Webster received funding from Community Futures to set up his health supplement store, A1 Fitness and Wellness, in Lac La Biche. After a couple of years of growth received additional support to expand his business to include A1 Meal Solutions – a healthy alternative to purchasing meals.
Webster says it is important for entrepreneurs to ask themselves, "Am I mentally tough enough and willing to do whatever it takes to make my business a success?" He suggests that this question is a crucial part of knowing whether or not you are ready to start a business. "You will be put to work like nothing you have done before, and you need to be strong and resilient in order to push through difficult times."
Webster says that besides providing start-up dollars, Community Futures ensured that his business plan made sense. "There are certain things you miss when you are new to starting a business; things you never really think about. Sometimes things look good on paper but are they actually going to work?" Webster says that Community Futures provided him with the necessary structure for his venture and offered a sense of business viability prior to taking a risk. A1 employs a staff of four, and a client list that is growing consistently. He sees no limit to the growth potential of his company an envisions that he will be providing 500 meals a week at some point in the future.